Quick Facts
| | |
| --- | --- |
| Birth Place | Belmont, Surrey, England |
| Father's Name | Wallis Hunt |
| Mother's Name | Sue Hunt |
| Star Sign | Virgo |
| Net Worth (2021) | $40 Million  |
| Salary (2021) | NA |
| Age at time of death | 45 |
| Date of Birth | 29 August 1947 |
| Height (cm) | 185 cm |
| Weight (kg) | NA |
| Nationality | British |
| F1 Debut | 1973 |
| Teams | Hesketh, McLaren and Wolf |
| F1 Race Wins | 10 |
| F1 Podium Positions | 23 |
| F1 Championship Wins | 1 |
| Children | Freddie Hunt and Tom Hunt |
| Wife | Helen Dyson |
James Hunt was a Formula One driver from the United Kingdom. He competed in Formula One for seven seasons. He went on to become a motor sports commentator after retiring from racing. Let's take a look at how much money he has. Recordings, personal life, and other topics.
How much was the Net Worth of James Hunt?
James Hunt had amassed a net worth of almost $40 million at the time of his death in 1993. He made a lot of money from his salary and endorsements because he was one of the top F1 stars at the time. After retiring from racing in 1979, he continued to make money by commentating.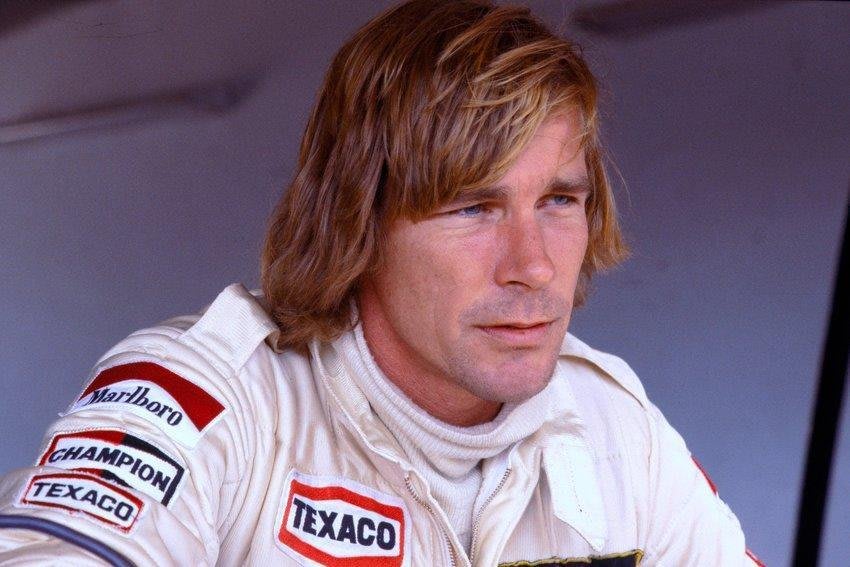 What was the Professional Career of James Hunt?
At the 1973 Monaco Grand Prix, Hunt made his Formula One debut. He began his career with Hesketh, a Formula One newcomer. Hunt and his squad were not treated with the attention they deserved until they won the Silverstone Trophy in 1974. He was looking for a new team in 1976 when Hesketh chose to retire from Formula One.
Hunt was signed by McLaren in 1976. This was Hunt's most successful year to date. In his first year at McLaren, Hunt won the World Championship. Despite the fact that his performances the year before had been lauded by all, no one anticipated him to win the World Championship. He became dissatisfied with the McLaren he was driving in 1978 and opted to switch teams the following season.
Hunt drove for Walter Wolf Racing in 1979, however the team and car did not appear to be competitive for Hunt. After losing interest in racing, the former world champion announced his retirement halfway through the 1979 season.
Hunt competed in 93 races throughout his seven-year Formula One career, winning ten and placing on 23 podiums. Hunt also won the World Championship in 1976, as previously reported.
How was the Personal Life of James Hunt?
Hunt was born on August 29, 1947, in Belmont, Surrey, England, to Wallis and Sue Hunt. Hunt won the Lydden Hill Race Circuit in a leased car during the Formula Ford competition in the 1960s. He got his first break in 1969 when he was given the opportunity to participate in Formula Three. Hunt has always been a womanizer, with a colorful and outspoken demeanor.
Suzy Miller was Hunt's first wife, whom he married in 1974. His first marriage was short-lived, as he divorced his wife at the end of 1975. Hunt married Sarah Lomax for the second time in 1983. The Racer routinely cheated on Lomax, so the pair had their fair share of ups and downs. In 1989, the couple decided to divorce.
Helen Dyson, Hunt's last lover, met him at a restaurant where she worked. In 1989, they began dating. Dyson was also the father of Hunt's two sons. On the 14th of June 1993, a day before his death, Hunt proposed to Dyson.
FAQs
What is the date of birth of James Hunt?
James Hunt was born on August , 29 1947.
What is the net worth of James Hunt?
James Hunt has a net worth of $40 million.
Does he have any children?
James has two sons named Freddie and Tom Hunt
What is the nationality of James Hunt?
He is of British nationality.
Where was he born?
James Hunt was born in Belmont, Surrey, England
Who is the wife of James Hunt?
He was dating Helen Dyson at the time of his death.
How many F1 titles has he won?
He has won one F1 title.
What were the teams that he raced for?
He has driven for Hesketh, McLaren and Wolf
When did he make his F1 debut?
James made his F1 debut in 1973.
you may also like Jeff Burton Net Worth.